Are ATV's Dangerous?
All-terrain vehicles can be very fun to drive and give you a boost of adrenaline. Riding an ATV is a popular way to leisurely spend the day in the state of Texas. While these vehicles can give you hours of action-packed fun out in open land or in rough terrain, it is important to be aware of the risks associated with riding ATVs. First, drivers should have experience with ATVs. Next, they should operate them with caution because these vehicles are prone to tipping.
The Design of an ATV is such that there is not much stability for riders. Controlling these vehicles can also be difficult, especially when on uneven ground. ATVs may seem like compact vehicles, and that is a fair argument. However, they do weigh as much as 700 pounds. If 700 pounds flips on top of a human body the destruction can be substantial. Victims may be able to file an ATV injury claim for compensation for their damages.
How Often do ATV Accidents Happen in Texas?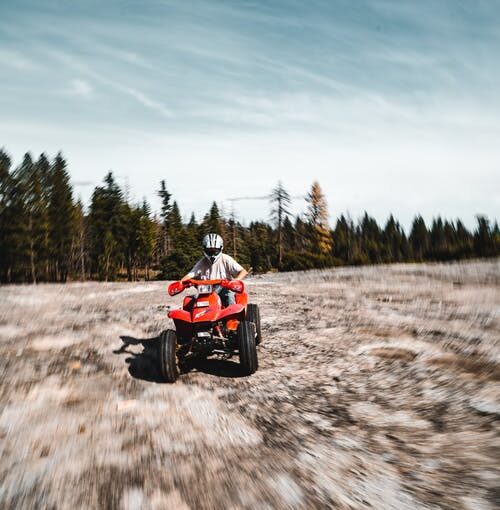 An ATV that flips can crush the body and even inflict so much harm that a victim loses their life. It is not just ATV's flipping that a driver must be concerned about. Fires and explosions are also common with these vehicles. Often, these outbursts are a result of a problem that occurred when they were manufactured. Fires can cause considerable burns, limited ability to function after recovery, long recovery times, and death.
ATVs are so popular in Texas that the state is home to a majority of the fatal ATV accidents reported each year. Specifically, the Texas Department of Transportation indicates that from 2004 through 2013 fatalities from ATV accidents were at an all-time high. According to the statistics:
There were 773

ATV fatalities in Texas

from 1982 to 2014.

From 2015 through 2017 there were 58 people died from ATV accidents.
To ride an ATV in Texas, drivers and passengers have to follow specific rules. These include:
Must have a functional muffler system.

Be equipped with brakes that work properly.

Taillights and headlights that are operational.

Have a spark arrester that meets the state's guidelines.

Riders and passengers must wear helmets.

ATVs are not permitted to be driven on highways, streets, bridges, on grass patches near roads, or on the shoulder of a road.
These guidelines were developed to keep drivers and their passengers safe. Violating these guidelines puts you and your passenger's health and safety at risk. It is also illegal and can come with a Class C misdemeanor charge.
Because ATVs do have so many safety implications, some have argued that roll-over protections should be made mandatory. To date, there has been no specific legislation addressing these safeguards.
Speak to a Texas ATV Accident Injury Attorney Today
If you were harmed by a negligent ATV driver, you could have a case for compensation. To find out more, working with an Abilene, TX ATV injury law firm can help. The Abilene ATV injury attorney at the Low Law Firm will investigate your accident and provide you effective legal counsel as to how to proceed forward with a claim. To learn more during a free consultation with the West Texas personal injury attorney at the Low Law Firm please call (325) 455-1889.