Abilene Civil Litigation Attorney
What is a Civil Lawsuit? For all practical purposes, a civil lawsuit is a legal process through which a person, business, entity can hold another person, business, entity liable for damage, injury, or wrong doing. When the party who files the lawsuit is successful in court, they can get the other party to pay monetary damages, or potentially gain some other advantage. If you have been sued, you need a Civil Law Attorney.
Corporate, Business, and Civil Law.
Civil Law is complex. If you own or operate a business in Abilene, TX you may need a civil litigation attorney to handle the formation or dissolution of your corporation. Disagreements among company founders can lead to the need for litigation among business partners. Business contracts and agreements between you and your customers may need to be drawn up. Protecting your proprietary business information with intellectual property lawsuits may be necessary.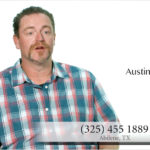 If you have been served with a lawsuit do not hesitate to call the Low Law Firm.  Running a business can be frustrating in today's fast changing environment. With the help from a Civil Litigation Attorney, legal issues can be addressed to protect your interests.
Don't leave your business exposed to costly legal disputes. By retaining a Civil Litigation Attorney you can potentially avoid costly legal issues. Whether it be a partner, competitor, or another party causing you an injustice, a civil litigation lawyer can file a lawsuit to right an injustice. Legal disputes can also be handled out of court through negotiations, when a well prepared case shows the strength of your position.
Meet with a civil law attorney today to help you navigate through the complex world of civil litigation. We are passionate about our civil litigation profession. When a dispute arises we will review your current issues and create a plan to resolve them. Contact The Low Law Firm today.