Fatal Abilene truck accident on I-20 near mm 286.
A fatal tractor trailer accident occurred in North Abilene on I-20 near mile marker 286 involving the driver, a 44 year old man and his passenger. The two men were in the cab of the truck at the time of the accident.According to Abilene Police the truck was heading east on I-20 when it hit the overpass, swerved into the median and then caught fire. By the time first responders arrived on scene, the truck was fully engulfed in the fire. Both men have died as a result of their injuries while no other motorists were hurt.
The FM 600 overpass was closed which caused traffic to back up until all debris were able to be removed from the scene and the bridge could be inspected for damage. Police reported the tractor trailer was not carrying any hazmat or dangerous cargo when it caught fire. The accident is still under investigation to determine the cause.
Many things can go wrong on a tractor trailer to cause an accident. Constant maintenance on the truck and inspections must be performed at all times. Could a mechanical problem have cause such an accident to occur? Absolutely. Was the driver distracted at the time of the accident? Such a variable can be a factor as well. A full investigation can be performed to drill down and find a potential root cause of the accident.
The family of a tractor trailer accident victim needs an accident attorney who will fight for you.
An Abilene tractor trailer accident attorney can help guide the family of a truck driver or passenger through the maze of legal questions and issues they may face. Experts can be called in to investigate and recreate what happened that caused the accident. Any parties at fault for contributing to the accident can be held accountable.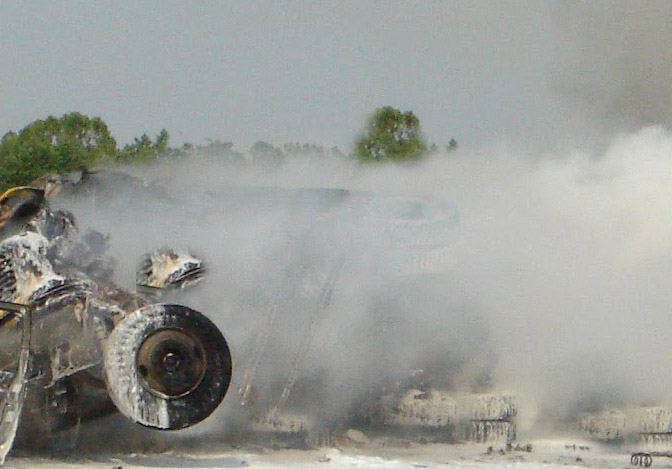 Speak to a Texas Tractor Trailer Accident Attorney Today
The Abilene tractor trailer lawyer at the Low Law Firm can meet with you during a free consultation to discuss your accident experience at (325) 455-1889.