Abilene, Texas man hit by train.
An Abilene, Texas man was struck and killed while caught on the tracks of a train traveling near the center of town on north 1st. As the train approached the man, the conductor blasted his whistle to alert the pedestrian and engaged the braking system. The pedestrian was not able to get out of the way in time and was pronounced deceased by the Abilene Police Department.
Don't become another train accident statistic, avoid walking on or near train tracks.
Trains are large and powerful machines, it takes a lot of energy to get them moving and takes a lot to bring them to a halt. If you are in the pathway of a train and you can't get out of the way and the train can't stop in time, a catastrophe can occur. Your best chance of avoiding an accident with a train is to be aware of your surroundings and never come to a stop on a train track crossing.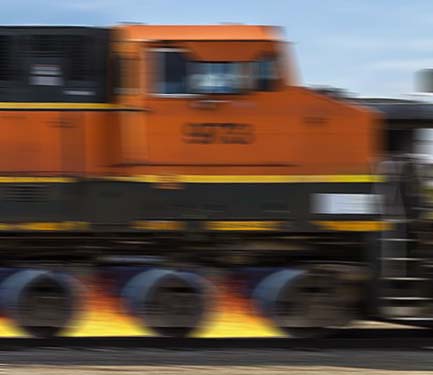 Thousands of train accidents occur across the country every year. Train accident statistics report many of these accidents can be avoided. But if you find yourself in the unfortunate situation where you are involved in a train accident, you will need a train accident attorney.
The Low Law Firm can assist you if you have been in a train accident.
If you have been injured in a train accident, make sure you get the needed medical treatment immediately then pick up the phone and call The Low Law Firm. Our team can help you fight those large train and insurance companies to secure the compensation you deserve. We can investigate to find the facts of the accident. Was a safety device not working properly? Were the crossing warning devices in good operations at the time or were they not? All these factors come into play when you are sifting through the facts of why a train accident occurred.
Don't delay in securing legal representation if you have been injured in a train accident or any other accident that resulted in personal injury to you. Contact a personal injury lawyer at The Low Law Firm today and make sure your interests are being represented by an attorney.